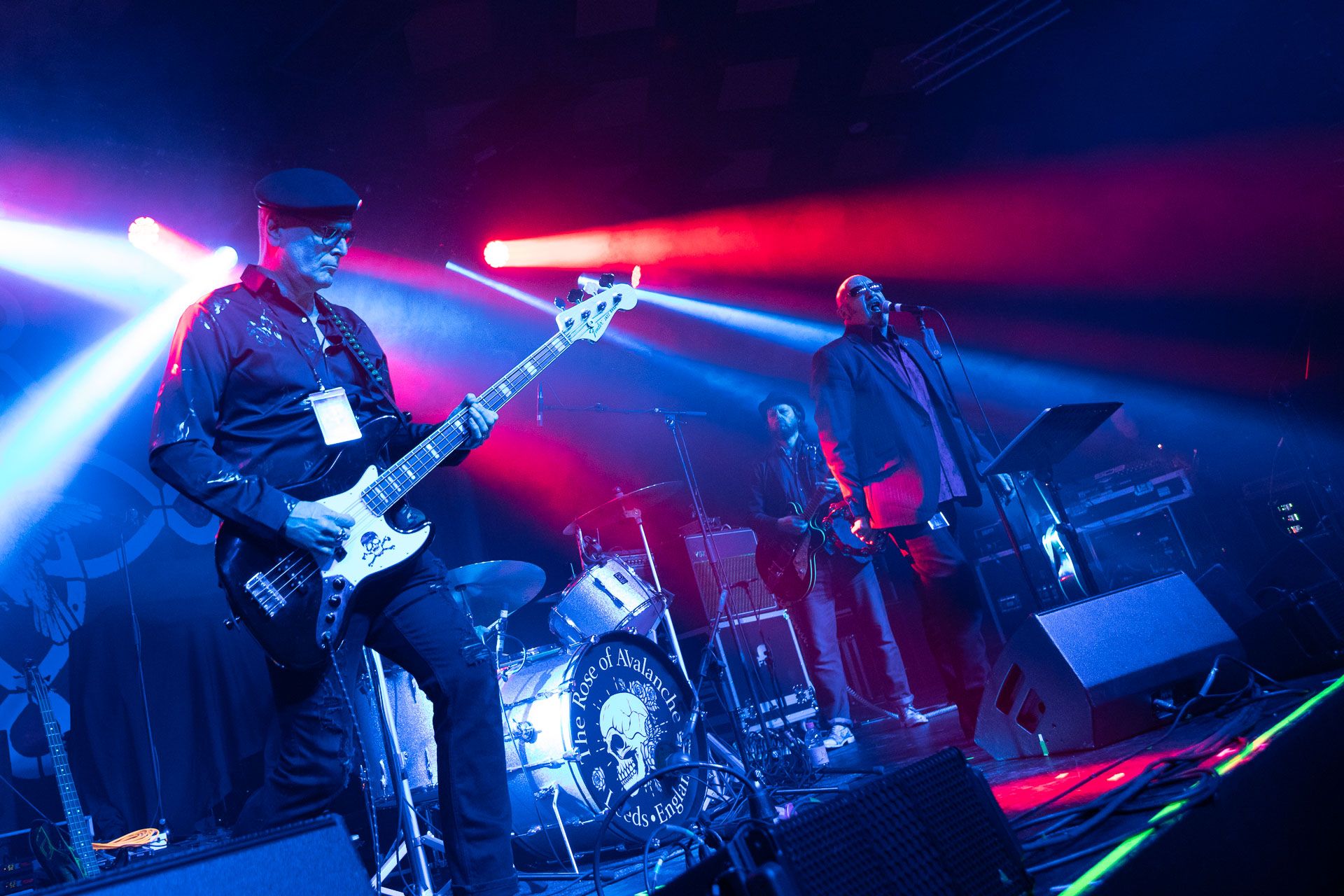 Well we are back home after having an absolute blast on tour with The Mission, Balaam and the Angel and IST IST. Thanks again to Wayne and the boys for the invitation to play these shows....we have been blown away by the response.
It's been so special reconnecting with fans from back in the day, and having an opportunity to make new friends that had never heard us before. 
As a thank you, we will be sending everyone on our mailing list a bundle of six tracks from our back catalogue completely free of charge this Friday (29th April), so if you are not already signed up, get over to https://roseofavalanche.com/newsletter by the end of Thursday to receive your free tracks.
We are playing three July headliners in Bedford, Manchester and Leeds - we'd love to see you there. Till next time, The Rose.
Photo: Calum Mackintosh