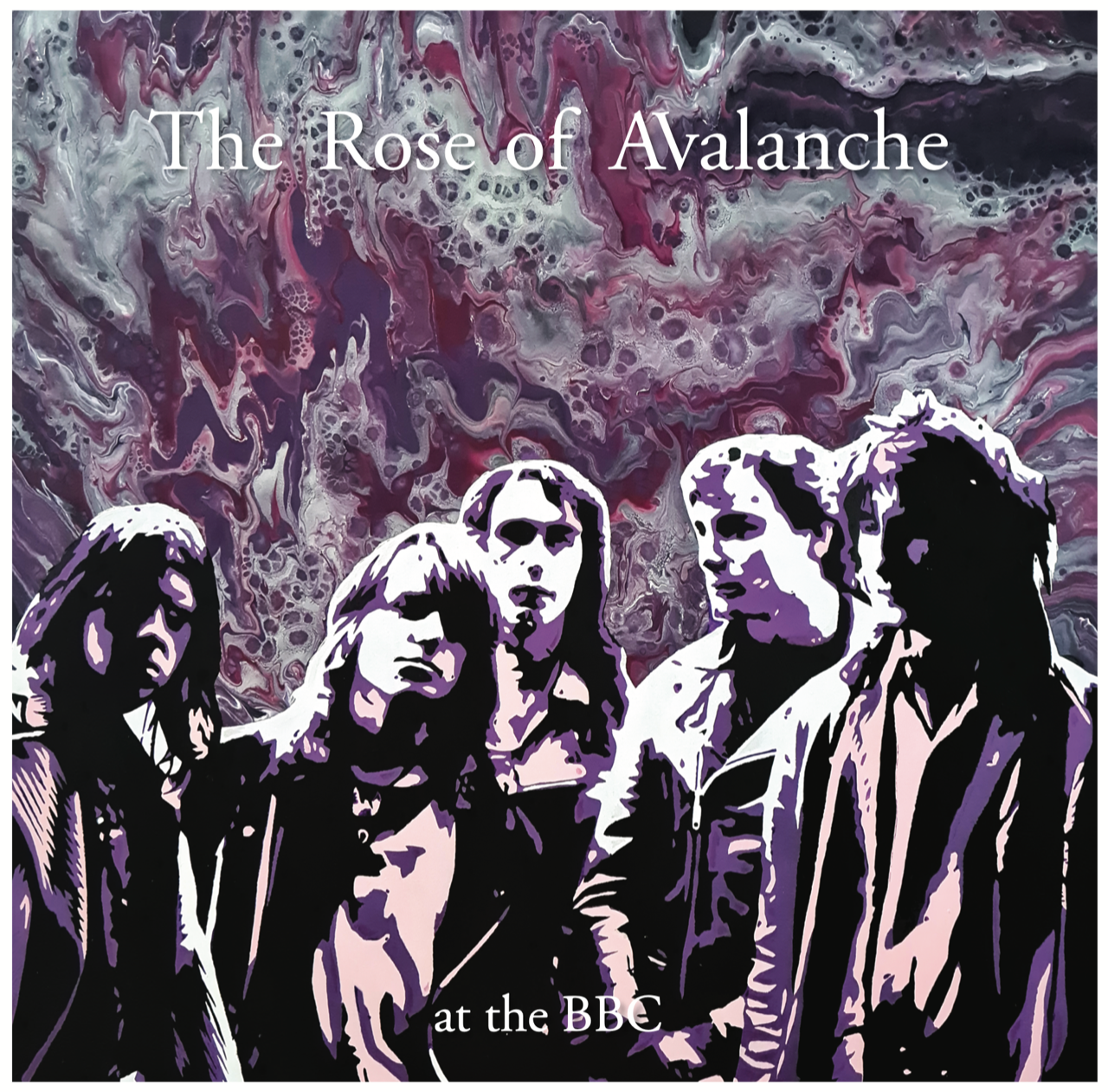 It is true, Rose fans, good things do eventually come to those that wait. We are beyond excited to announce the pre-sale for the long awaited "At The BBC" vinyl is now available. 
This really is a thing of beauty. Heavyweight 180g PURPLE coloured vinyl, beautiful glossy gatefold sleeve with original artwork by Phil Pike a.k.a Pip Pop Art, a previously unpublished 1985 photograph of the band adorning the inner gatefold by Gavin Watson, and full lyrics on the inner. Believe us, even if you don't own a turntable you'll want one to hold and treasure!
Now that the vinyl pressing plants are getting back to normal, we need to secure 50 pre-orders to place the order. To help convince you to click that link, the first 50 orders will get a free limited edition art print and a lovely retro 80s style badge set with three designs. All for just £26. Now, if that was not enough, the names of the first 50 people that pre-order will be put into Glenn's hat and the winner picked at random will get an ultra-rare test pressing of the album.