We caught up with Gavin Watson who photographed the band for their 1985 interview with Sounds music paper. A previously unpublished photo from that session has been used in the upcoming 'At The BBC' release.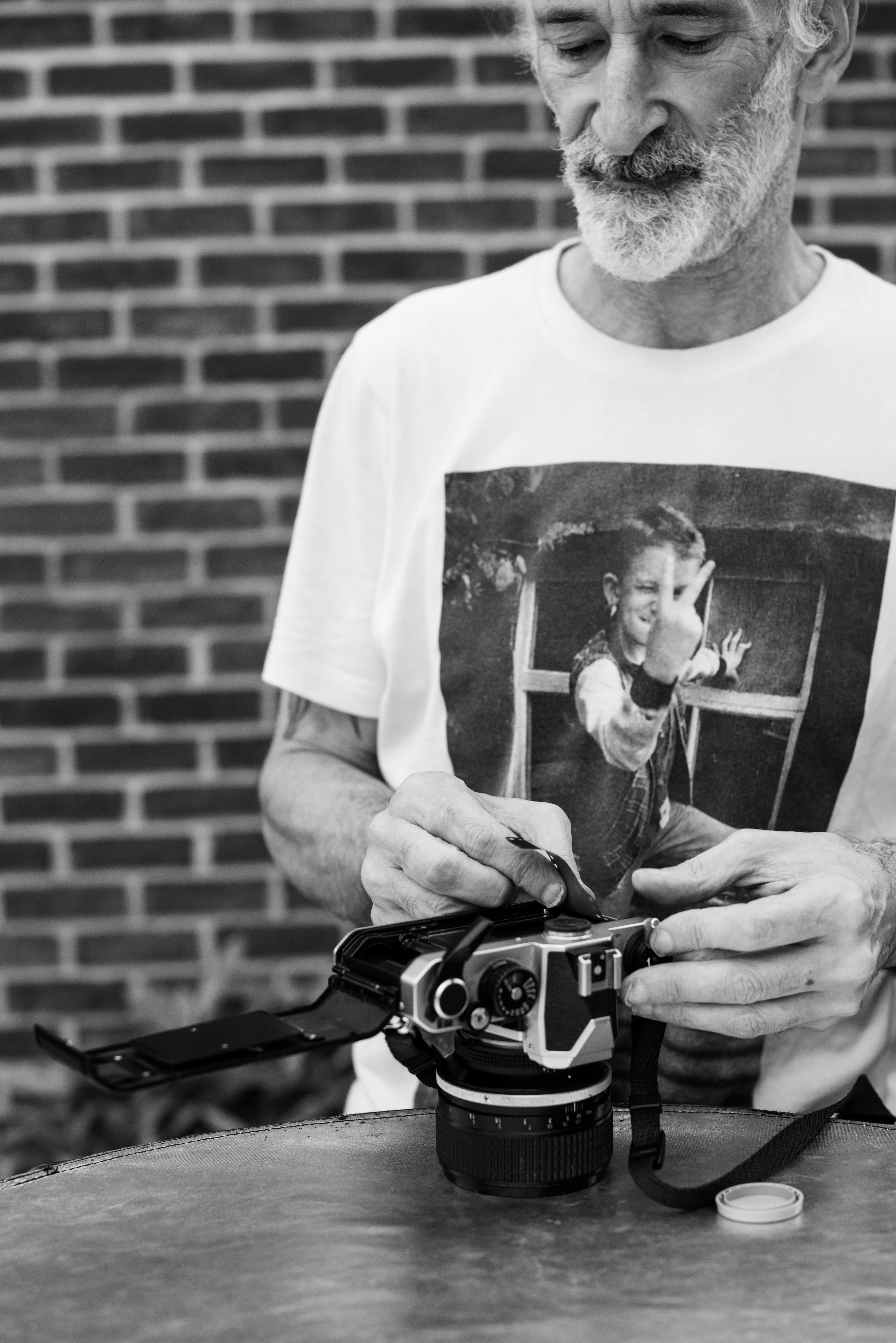 You started off photographing your mates in your local skin & punk scene. Tell us how it all came about, and were you purposely trying to document what was happening around you, or wasn't there a real plan at that stage? 
I just caught the photography bug at 14 , got into Madness and the two tone scene at the same time. There was no plan, I just really enjoyed taking photographs, and being a part of this new scene that I really related to. I felt I had to record it all to prove it happened. 
Music is at the core of so many movements like skins, punks, goth, rave etc, how big a part has music played in your life and what were you into? 
I would say music drove the whole process. I came from a household where music was really important. All youth cultures are driven by the music. Fashion comes second. 
You photographed The Rose of Avalanche for Sounds in 1985, and a previously unpublished photograph from that session features in the gatefold for the upcoming 'At The BBC' album. Do you remember much about the session? 
Yes, that was taken outside Dingwalls in Camden. I was a jobbing photographer working for Sounds, so I was out and about at gigs most nights. The band must have been doing a gig that night at the venue. I remember Sounds wanted to do an article on them so they needed a band shot. I'm not a fan of using flash if I'm doing band shots. I remember actually being happy with how they came out. I thought they looked like they were in Berlin, or somewhere not Camden. 
Did you work for the other music papers as well? Any particular artists you photograph back then stand out, or any stories to share? 
Not really. All the music papers hated each other so once you worked for one you basically had to stick with them. I was with the Damned on their tour bus heading out somewhere, when the driver got into a road rage fight on the side of the road. I remember all of us just standing in the rain watching this bizarre fight, that was surreal! 
In recent years it looks like you have diversified into fashion photography, but still with that strong link to youth culture, working with brands like Dr Martens. Tell us about those projects. 
I had avoided fashion photography, but VICE contacted me and asked if I wanted to do some fashion work with them, so I thought I would give it a go. It turned out I was good at it, and I enjoyed it. Thinking about it I had always been doing fashion photography in a way. Then Dr Martens took a chance and booked me to do a big campaign, which turned out to have a big impact for then out there. 
You have also kept the music side of things, having worked with Plan B. What music are you into these days? 
Yes, I got to work with Ben Drew for a few years, which was a great experience, and I was a part of the first 2 Rudimental albums, so I felt very grateful to be a part of all that. At the moment I'm getting into a lot of soundtracks like Hypnotherapy. I don't even know what type of genre that music is, but I like it a lot. I also like Amyl and the Sniffers, they are the real deal. 
What is your view of technology's impact on photography? With the advent of camera phones and the internet, do you think the art and skill of good photography is in danger of being lost, and what's been the impact of the right click 'save as' mentality on photographers' copyright and recognition? 
Thats a huge question, and I'm far too lazy to type out a full on answer, but quality, talent and skill will always shine though. The basics and fundamentals of creating a great image is still the same, its all relative, you're not going to use a phone to do a 100 grand Gucci shoot, and millions of the these images will be lost over time. It will be the ones left that will be seen in the future, no different from the film days really. 
Think about how many images ended up in landfills so I don't think it has changed the fundamentals too much, and most young photographers I meet love their film. I like digital because of being able to see what you have on the job. With film anything could happen between the shoot and getting them processed. 
Where can people find out more about your work? 
I do like my Instagram page, and there's lots of stuff out there on the net. Also my latest book 'OH WHAT FUN WE HAD' is still out there.