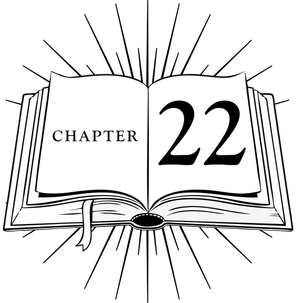 THE ROSE OF AVALANCHE AT THE BBC' TO BE RELEASED IN NOVEMBER 2021 
Legendary alt/rock/goth band The Rose of Avalanche have signed with Chapter 22. 
Rewind to early 1985. Having yet to play a gig, a fresh-faced, ragtag, band of friends found themselves in the BBC's Maida Vale Studios recording their own John Peel session. 
Despite being young, naive, and still learning their craft, right from the off The Rose of Avalanche were churning out finely tuned slabs of sleazy, guitar-driven goth rock that belied their age and experience. Peel loved them, and followed the session by placing the band's first single "L.A. Rain" at number 26 in his 1985 Festive 50, above songs by The Cure, The Smiths and The Sisters of Mercy. Guitarist Glenn quipped "John Peel really liked us, but then again he also thought that Teenage Kicks by The Undertones was the greatest song ever written" 
From there the bands next four singles dominated the UK Independent Charts. "Goddess" matched the chart-topping debut "L.A. Rain" and was named Single of The Week by Sounds, "Too Many Castles In The Sky" went Top 5, followed by "Velveteen" and "Always There", with The Rose invited back to The BBC to record a second session, this time for Janice Long. 
Head of Chapter 22, Dean Brown said: "We are delighted to have Rose of Avalanche join our exciting roster of bands at Chapter 22 Records. They bring with them the heritage and swagger of the 1980's and join a list of bands they know well from that time. The ''BBC Sessions' sound fantastic and we can't wait to bring them to you this autumn" 
Available for the first time since the original radio broadcasts some 30 years ago, this album contains all the tracks from their two BBC sessions, capturing the excitement and creative force of a band on the cusp of hitting the big time. 
Various rumours of a reunion surfaced over the intervening years, and in August 2019 the band finally announced it was reforming the original line up. The reaction to The Rose's triumphant return was overwhelming, and history repeated itself with the band being offered headline gigs in the UK and Europe and confirmed as main support for the UK leg of The Mission's upcoming UK Tour. 
The band will play a handful of intimate gigs this November to promote the release of the album, and are looking forward to hitting the road with The Mission again in Spring 2022. 
For more information: 
Email: info@roseofavalanche.com 
For more information or to contact Chapter 22: 
Email: chapter22records@gmail.com