"The Rose of Avalanche At The BBC" captures that early creative spark of a band who went from buying their first instruments to recording for John Peel in less than a year, and then checks in some 10 months later with their 1986 Radio 1 session for Janice Long, finding a band full of confidence off the back of the success of their second and third singles, and on the cusp of hitting the big time.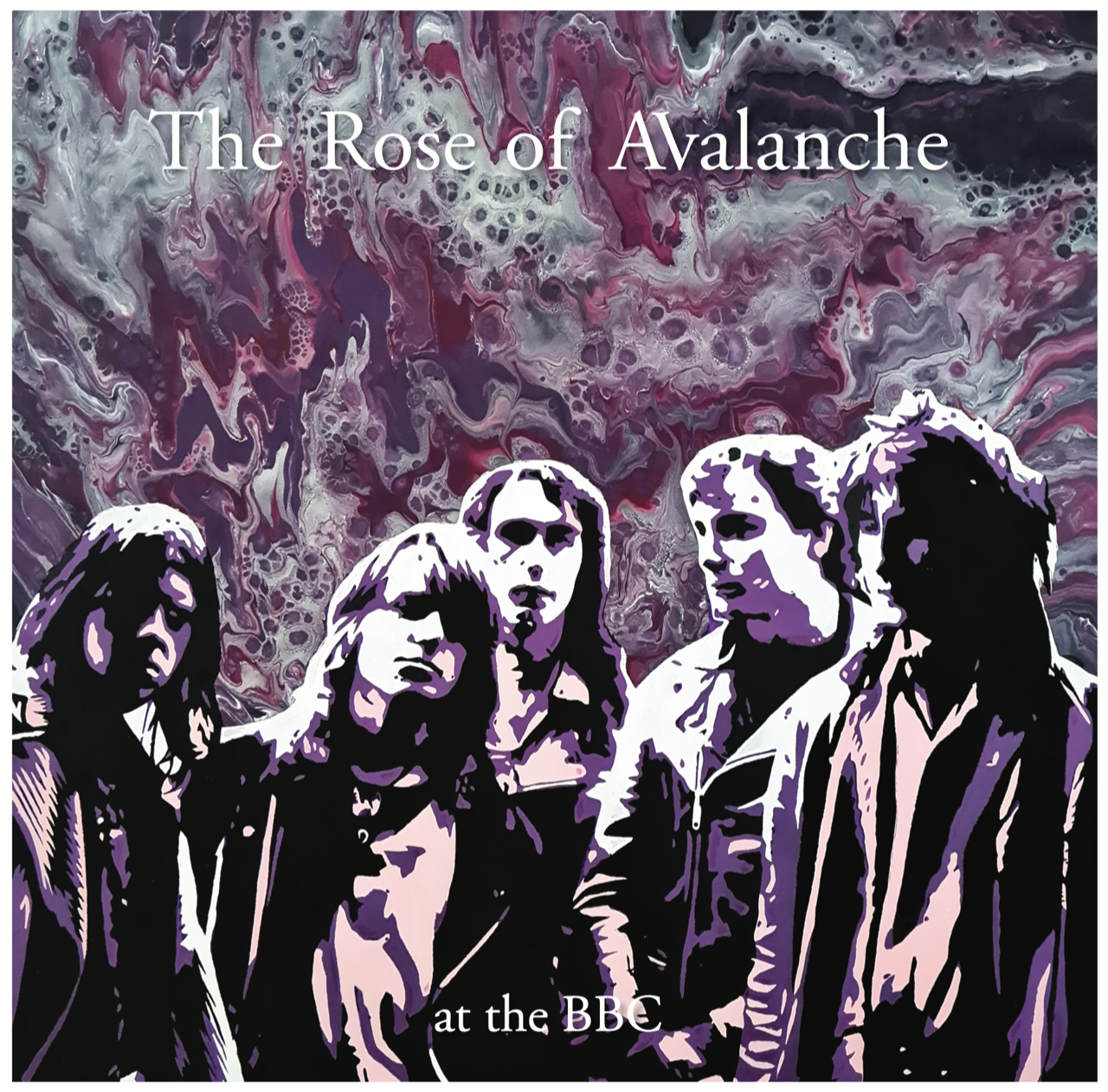 The track listing is as follows: 
Goddess (1985 Peel Session) 
Intro by John Peel 
A Thousand Landscapes (1985 Peel Session) 
Gimme Some Lovin' (1985 Peel Session) 
Rise To The Groove (1985 Peel Session) 
Velveteen (1986 Long Session) 
Stick In the Works (1986 Long Session) 
Too Many Castle In The Sky (1986 Long Session) 
Never Another Sunset (1986 Long Session) 
Not another Day (Demo)* 
Dreamland (Demo)* 
Nowhere to run (Live Lyon 1989)* 
L.A. Rain (Live Lyon 1989)* 
* Bonus tracks on CD 
The pre-sale of the CD album is live now with limited edition bundle options including an art print of the album art work, and pin badge. Please note that due to the widely documented worldwide supply issues with vinyl, we will announce the pre-sale for the gatefold coloured vinyl as soon as we can.
Order here: https://tinyurl.com/rosepresale
As part of the album launch celebration we chatted with Phil Pike a.k.a Pip Pop Art, the artist we commissioned to paint the album cover. You can read more about the process and Phil's background here. 
We have also used previously unpublished photographs of the band as part of the albums packaging. We spoke to photographer Gavin Watson who snapped the band for Sounds back in 1985. Read more here.
It's great to be back! 
Love 
The Rose x